Workshop on "Understanding student mental health"
When we are free of depression, anxiety, excessive stress and worry, addictions, and other psychological problems, we are more able to live our lives to the fullest. However, mental health issues have become a growing problem among students and academics for many reasons such as love, learning pressure, or other.
Understanding the importance of mental health, The Creative Language Center held the workshop on "Understanding student mental health", presented by Ms. Le Thi Minh Tam on February 02nd , 2018.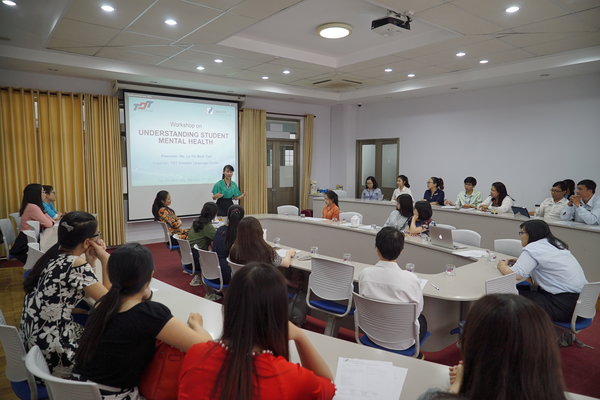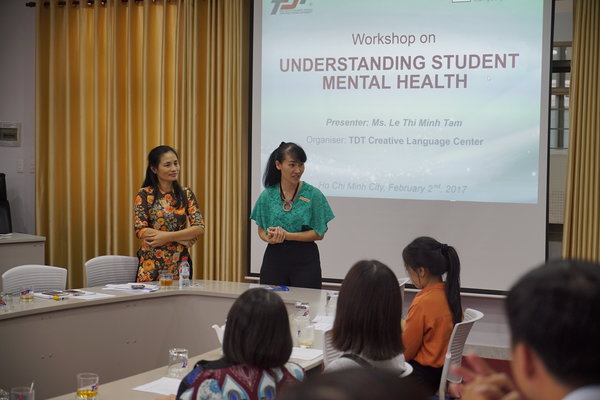 In the workshop, lecturers increased their awareness and comprehension of mental health issues, their negative effects to student life and learning, as well as how to respond early and appropriately to the warning signs of each specific case, thereby avoiding late detection or misconduct in the teaching process.